Email: nina@imagineimm.com
Originally from Germany, Nina got her start in HR in international operations, sending executives and employees on assignments around the world and managing all related matters, from moving to taxation and immigration.
In 2002, Nina decided it was her turn and with the help of her employer she relocated to Vancouver. Working through her own immigration at the time and assisting many more employees with their immigration to Canada, Nina had found her calling. After a successful stint at Kodak, Nina founded her own consulting firm, Global Steps Relocation Consulting in 2006. Since that time, Nina has made a difference for many Canadian companies (large and small) who urgently need skilled workers from abroad and has helped countless individuals and families start a new life in Canada.
In 2016, Nina decided to take her business to the next level and teamed up with long-time ally, Marlene Jan, formerly of Think Relocation, to co-found Imagine Immigration. Nina is a Regulated Canadian Immigration Consultant and holds memberships with the Immigration Consultants of Canada Regulatory Council (ICCRC) and the Canadian Association of Professional Immigration Consultants (CAPIC).
Nina is actively involved in her communities, a gourmet cook and an avid reader. She is also a dedicated pet parent!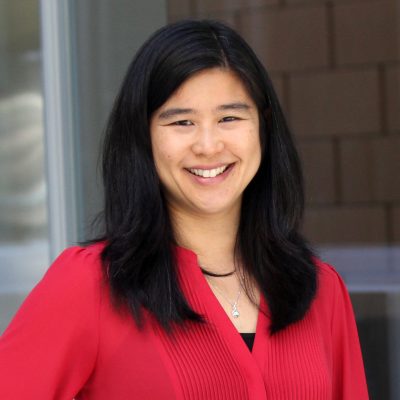 Email: marlene@imagineimm.com
After a successful nine year career as an HR Generalist, Marlene suspected there was another way to apply her immigration and relocation knowledge. She decided to go external and focus on applying her immigration and relocation knowledge for corporate clients. Thus, Think Relocation Consulting was founded in 2006 with a strong focus on client needs and alignment with client values.
Since that time, Marlene has worked tirelessly to establish herself as a true partner to all her clients, big or small and has helped hundreds of employees join Canadian companies and expand Canada's talent pool. As with her co-founder and partner, Nina Brachmann, Marlene decided it was time to grow and the best way to do that was to join forces with Nina and create Imagine Immigration.
This next adventure in Marlene's professional career is exciting as it gives her the chance to do what she loves and to grow her practice, while continuing to work with great clients and work with a great team. Marlene is a Regulated Canadian Immigration Consultant (RCIC) through the Immigration Consultants of Canada Regulatory Council (ICCRC) and a member of the Canadian Association of Professional Immigration Consultants (CAPIC).
Marlene is mom to two kids and loves to unwind with yoga, baking, and colouring.
Email: kendra@imagineimm.com
When Kendra's stint at Creo/Kodak came to a close, after 10 years of successfully supporting a number of people and teams in a variety of roles and capacities, she decided to take the leap and go out on her own and continue to support her business clients with whatever they required. Be it administrative support, consulting or marketing, Kendra was a reliable and effective remote resource.
After working in that capacity with Co-Founder, Marlene Jan for more than 4 years, Kendra decided to specialize in immigration consulting and took the plunge, completing her Certificate in Immigration and becoming a Regulated Canadian Immigration Consultant in 2014.
Working closely with Marlene, it only made sense that Kendra would join the Imagine Immigration team when it was created and now is a founding member of this growing organization. Another Vancouver native, Kendra has two adorable sons who she loves ferrying to various activities, getting outside to exercise the family dog, and finding a quiet corner to read.
Email: colleen@imagineimm.com
Colleen was born in Alaska and raised in Northern British Columbia, where she cultivated strong family and community values.
Colleen's working background began as a Ledger keeper with the Bank of Nova Scotia in Smithers BC, where she quickly learned that she wanted bigger things in life. When the opportunity presented itself, Colleen moved to the Lower Mainland and was soon enrolled in Douglas College. She went on to graduate with a Bachelor of General Studies from Simon Fraser University, Burnaby, BC in 1991. Since that time, Colleen has rounded out her professional experience in a variety of long term positions including Accounts Payable Clerk, Dispatcher, Receptionist, Events Coordinator and Executive Assistant.
This cheerful, energetic, single mom is a powerhouse of information, determination and inspiration, who loves to pass time maintaining her network of close friends and family, or curled up with an exciting read and a cup of tea.